True Colors Lite a unique retro design for your bathroom!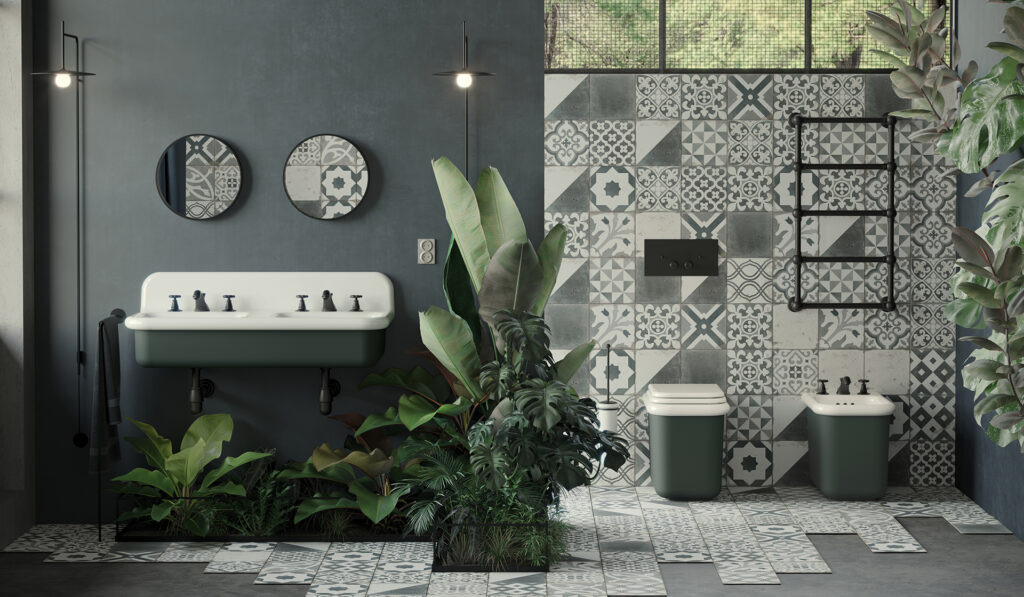 This new series, inspired by the original True Colors collection, is characterized by an all-new design which embodies the perfect mix of classic and contemporary
Matt or glossy, bright or pastel, the result is always perfect to create your dream bathroom!
The new washbasins, compared to the original True Colors series, can now have countertop taps and they come in 7 different shapes and sizes:
MINI SIZE 35cm
COUNTERTOP 40cm
COUNTERTOP 60cm
SMALL SIZE 50cm
MEDIUM SIZE 70cm
LARGE SIZE ASYMMETRIC 80cm
DOUBLE 102cm
In addition you will also find 2 special models:
SMALL SIZE ROUNDED BASIN 50cm
MINI DEPTH BASIN 45cm to fit even the smaller bathrooms
The new round and classy WCs and bidets come either in floor mounted or wall-hung option along with an original urinal
As always you can also choose the internal and external colours of the basins, WCs, urinals and bidets with about 30 different matt or glossy paints: white, black, lemon yellow, pastel pink, forest green, wine red, cocoa brown… A truly limitless choice of customization for your dream bathroom!
Furthermore the washbasins can come with or without support.
You can opt for the 100% ceramic pedestal or the beautiful legs which can also be adorned with the same colour as the washbasin And you can finally choose the taps and accessories that complete and fit the style of your desired washbasin (or bidet) all of which are available in 18 different metal finishes.